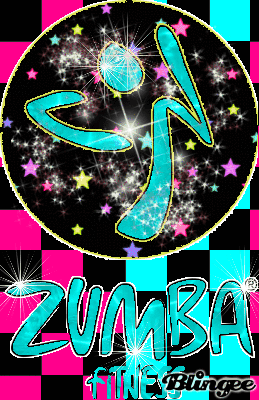 What is this Zumba® craze all about???
If you have been looking for a place to work out and not feel intimidated by the gym atmosphere, YOUR SEARCH IS OVER!! At Zynergy in Festus, we are all about making everyone feel comfortable as you begin your journey to a healthier you!!​

​
Don't like traditional exercise? Do you think traditional exercise is a lot of work, repetitious, and Boring? Come try a Zumba® class and dance away your worries, burn calories, and HAVE FUN!!
What is Zumba®?
Zumba® combines high energy and motivating music with unique moves and combinations that allow the Zumba ®participants to dance away their worries. It is based on the principle that a workout should be "FUN AND EASY TO DO" allowing Zumba® participants to stick to the Zumba® Fitness program and achieve long-term health benefits. Zumba® is a "feel-happy" workout that is great for both the body and the mind.

ZUMBA® is a fusion of Latin and International music - dance themes that create a dynamic, exciting, effective fitness system! The routines feature aerobic/fitness interval training with a combination of fast and slow rhythms that tone and sculpt the body. Zumba® utilizes the principles of fitness interval training and resistance training to maximize caloric output, fat burning and total body toning. It is a mixture of body sculpting movements with easy to follow dance steps.
Want to take it to another level? Come try a...​

Or a...
Zumba® Toning class:
When it comes to body sculpting, Zumba® Toning raises the bar (or rather, the toning stick). It combines targeted body-sculpting exercises and high-energy cardio work with Latin-infused Zumba® moves to create a calorie-torching, strength-training dance fitness-party. Students learn how to use lightweight, maraca-like Toning Sticks to enhance rhythm and tone all their target zones, including arms, abs, glutes and thighs. Zumba® Toning is the perfect way for enthusiasts to sculpt their bodies naturally while having a total blast.
Come in and feel the passion of the music, shimmy, and shake it, all while you are having so much fun that you forget you are even working out!!!